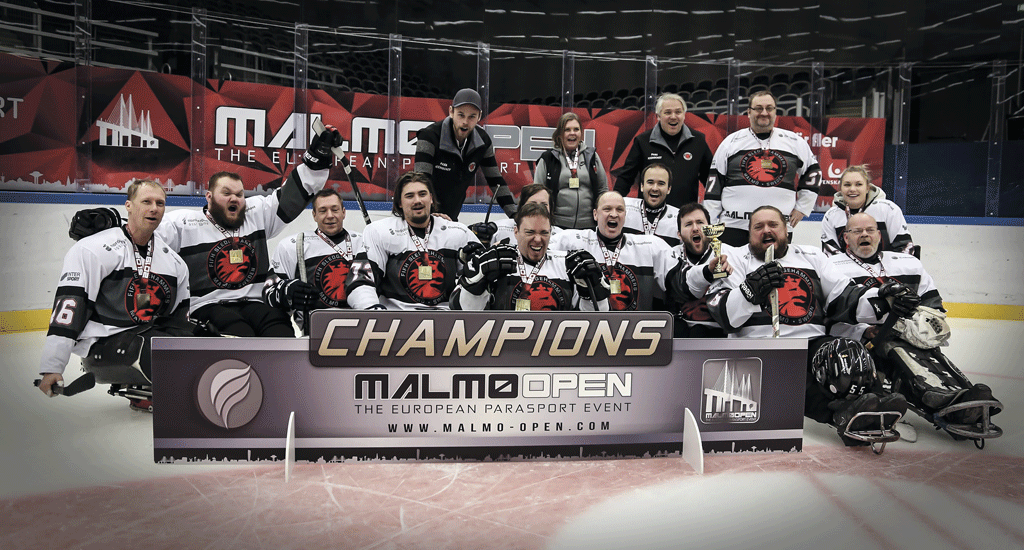 With speed and control this team sport is for sure the coolest game on earth!
Read more about this paralympic sport HERE
Venue
Malmö Isstadion
Dates & Schedule
February 6-9, 2020

Participation Fees
Full Package Single room 1100 SEK/night/person
Full Package Double room 800 SEK/night/person
Full Package Triple room 700 SEK/night/person
Full Package 4-bed room 600 SEK/night/person
Athlete Sport Participation Only 200 SEK/day/person
Coach Sport Participation Only 100 SEK/all days/person
"Full Package" 1-4 include;
– Hotel accommodation & breakfast
– Accreditation to access sport venue competition areas
– Local transport during competition days
"Sport Participation Only" include;
– Accreditation to access sport venue competition areas
– NO hotel accommodation and NO local transport
Dedicated Hotel
Scandic City (more frequent transports between hotel-venue)
Events
Elite & youth/beginners
Entry Fee
1000 SEK/team
Please note this fee can be 100% discounted, if the team brings a referee. To get the discount please get in touch with info@malmo-open.com
Format of play
The first stage will be played in a round-robin basis. The second stage which will be played in knock-out format.
All matches will be played 2×15 minutes non-stop. The final will be played 3×15 minutes.
The matches are played with 2-referee system. Every team must bring two referees each.
Please note the limitation of maximum 6 elite teams & max 3 youth/beginners teams.
Eligibility
The event is unlicensed which means also non-disabled can participate.
Price Ceremony
Directly after the final match on Sunday. Gold-, silver- and bronze medals.
Clothing
The teams must be dressed in uniform club outfit consisting of home- and away clothing.
Technical Delegate
Michael Flomén, Robert Linde